Charmbracelet Tour 2003 - Chicago, USA - Heroes of Mariah
7/29/03 United Center
Setlist:
1. Heartbreaker Medley
2. Dreamlover
3. Through The Rain
4. My All/Morales Club Mix
5. Can't Take That Away (Mariah's Theme)
6. Clown
7. I Know What You Want
8. Subtle Invitation
9. My Saving Grace
10. Introduction of the band
11. I'll Be There
12. Bringin' On The Heartbreak
13.Always Be My Baby
14. Make It Happen
15. Vision Of Love
16. Hero
Reports:
By nancybfly
MARIAH ROCKED CHICAGO!!!
All I can say is that I am absolutley floored right now. Her voice, her sheer beauty has me mesmerized. My friend and I had 4th row, and boy we were lucky!! Mariah walked right past us!!!!!! I have never been that close to her in my life. The place was freakin packed, now maybe the very top level was empty, but all the rest of the levels were full. The lighting on the stage was awesome. The stage was not that huge either. Yes there were some "antics" like the marionettes in Clown and for Subtle Invitation she came down on a fabric swing onto a piano. But it was cool. The dancers and the back-up singers were amazing, so was the band. The highlight of the show for me was Make it happen cause she saw my poster, she smiled and pointed at me!!!!!!!!!! Oh if you saw a girl with a poster of Mariah with Butterfly wings that was me. I enjoyed this concert even more than the Rainbow tour. The tourbook is freakin beautiful!!! I went to the meet and greet at Virgin, and i would like to say hi to all those that I got to meet. Mariah fans are the best peeps around. What is up Jennifer!! Hey Helen, I hope you had a good time meeting MC!! Thanks to the girl who gave me the glitter poster, I feel bad cause I have forgotten a few names already. due to my excitement. Vijay, Julie, Tessa, the fanbook looked wonderful!! To the guy who was next to me I forgot your name i am sorry, it was cool meeting you!!!!!! Well I had a wonderful time!!!!!!!! So all you fans waiting to see her you will have a great time when she gets to your town i promise!!!!!! Nancy

---
By allmylife (extract)
OH MY GOD....................IT WAS AMAZING!!!!!!!!!!!!!!!!!!! WORDS CANNOT EXPRESS HOW I FEEL. SHE WAS GREAT, HER VOICE WAS GREAT SHE DIDN'T LIP---I WAS RIGHT UNDER THE SPEAKER I CAN TELL, NO MATTER WHAT ANYBODY SAYS. She did the same tracklisting as Las Vegas, the set is pretty cool. She kept telling us how we have been the best crowd yet too which was really cool. Also Trey was really cool, and the backround singers--man they took it to church. Trey, before for the show started even came near us because we were yelling to him. Ok, so anyways, I enjoyed it! But I hope her voice is as good as it was tonight for the rest of ya'll, I really would like to see her again, it was that good!!!!
Pictures:
Concert: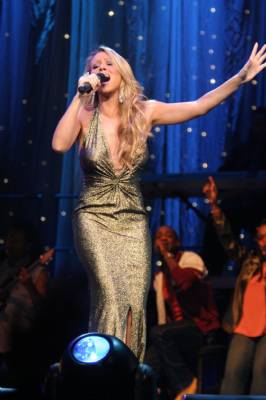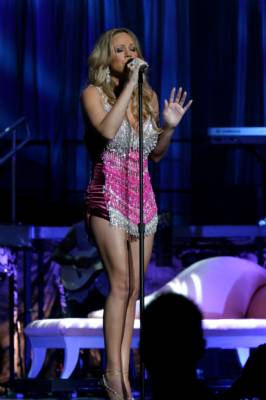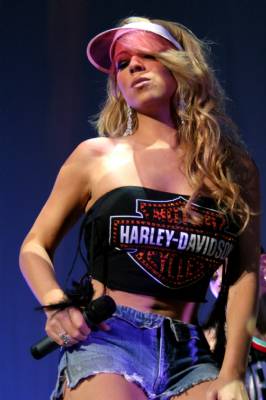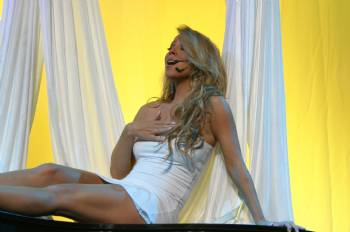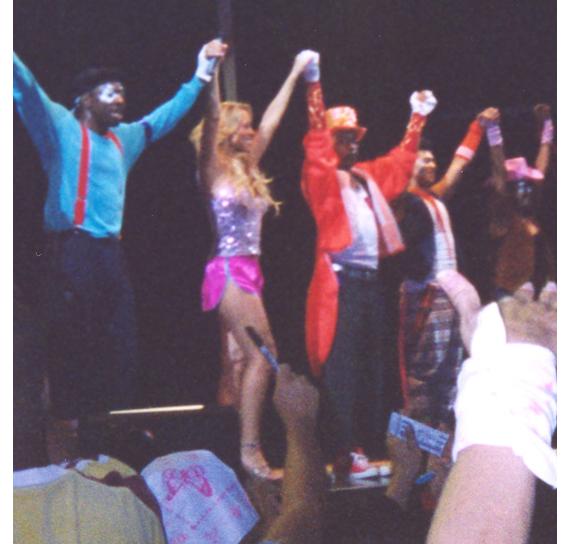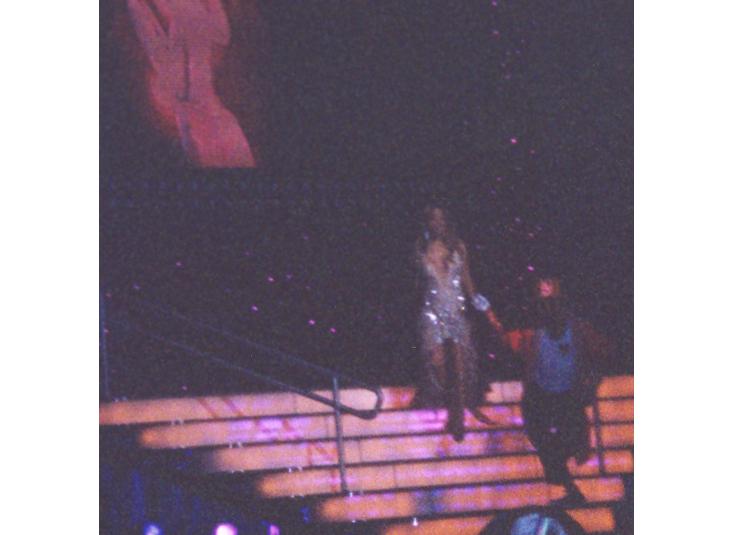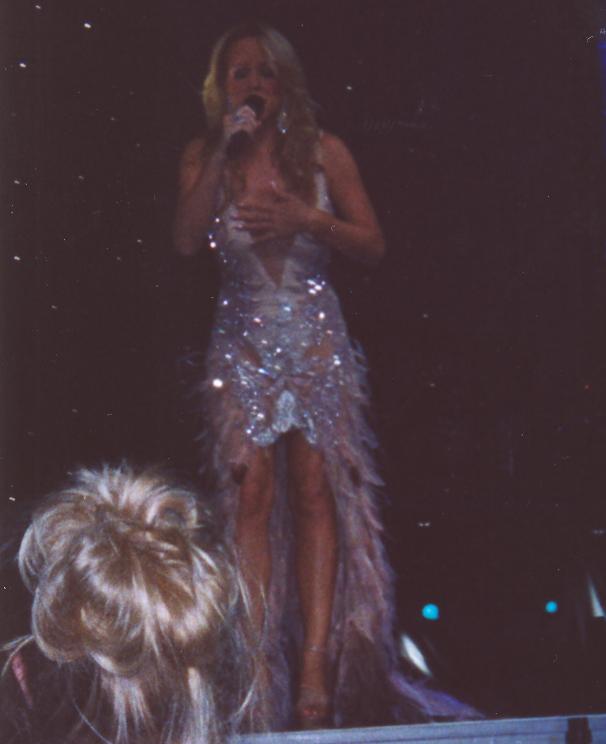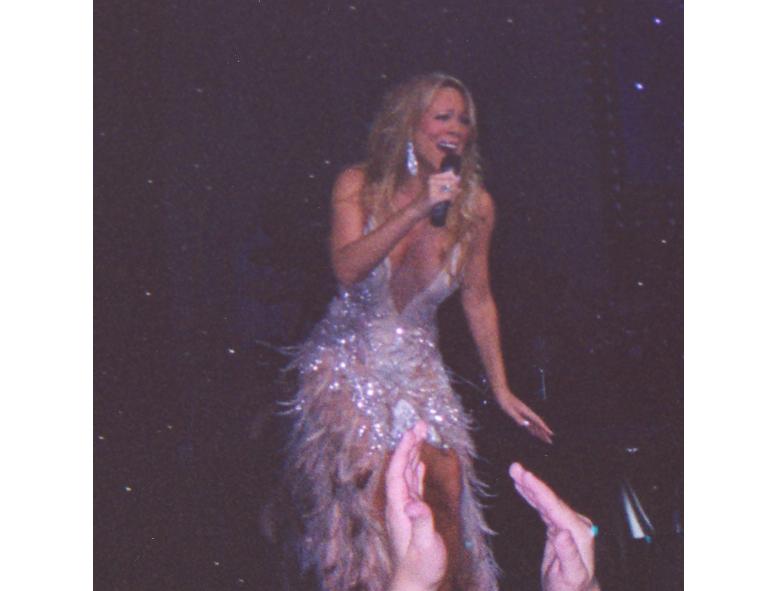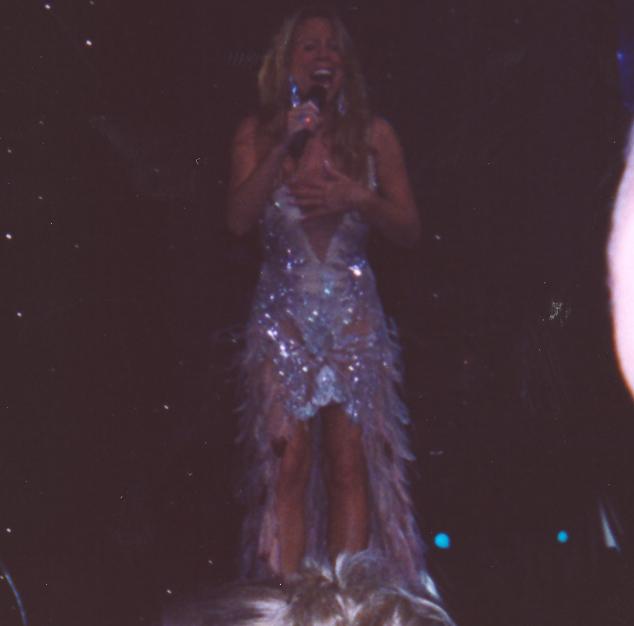 Meet and Greet: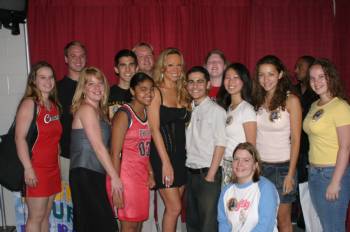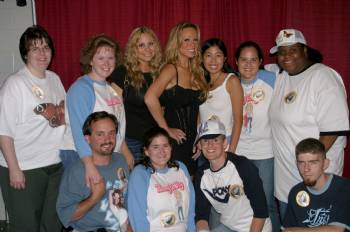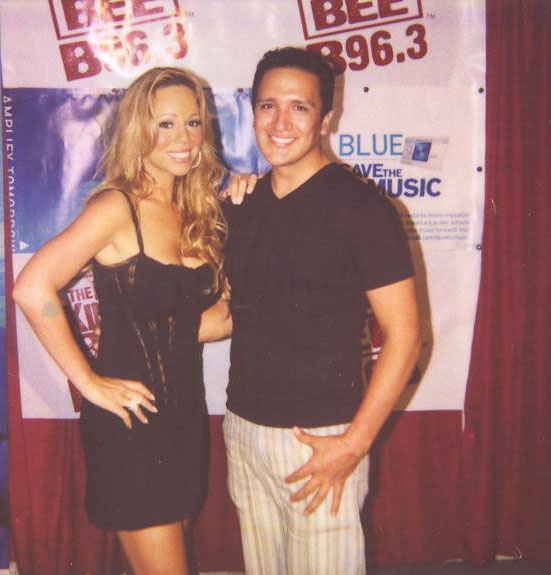 Thanks to allmylife at FOMM for the setlist, to nancybfly and allmylife at FOMM for the reports and to MariahCarey.com and Aladerri on MariahCarey.com message board for the pictures and the Meet and Greet pics.
Copyrights and all rights are reserved to the owner of the rights.
This site is absolutly and totally against all Mariah rumors of all kind and most of all I will not tolerate any kind of fantasy.
Site owner : Gilles Ollevier
Heroes of Mariah 2000
E-mail : staff@heroesofmariah.com