Charmbracelet Tour 2003 - Munich, Germany - Heroes of Mariah
10/16/03 Olympiahalle
Report:
By Gilles
I will not make a normal report, 'cause the show is almost the same for all the concerts and for the ones who didn't attend a concert yet, we need to keep some surprises.
We made a big promotion for Mariah during all the trip, as our car had cardboards with "Belgian fans for Mariah Carey" on the windows. During 1528 kilometers (950 miles), people were smiling after they saw the cardboards.
The staff of the hotel where I was staying at the Olympia Park was so kind and nice, they put aside newspapers were Mariah was in. A nice young woman at the reception even tried during 15 minutes to win a Meet and Greet for me by phoning to a local newspaper.
At the moment to leave for the concert, I didn't know if she succeeded to give my name, 'cause her work time was over.
Before the concert I met some nice fans, German, Spanish, Swiss. It was really cold, but we were all happy.
I went to the Meet and Greet desk to see if by chance I had a Meet and Greet, you never know and... yes, yes, yes.
Kinou and I drank a brown soda with bubbles during the performance of a German singer, she was... huh... no comments.
After this singer left we went to our seats, my heart was beating really hard, Mariah entered by the back of the arena and went to the stage by walking on the side of the audience.
Strangely, there was 4 kind of people in the audience, real fans, fans, people who came to see the show and people who should have been in a stube (beer bar in Germany) instead of the arena. But globaly they were ok.
I met very nice Bavarian people (Hi Guenther).
Mariah more beautiful than ever, with her amazing voice sang:
Heartbreaker Remix - Heartbreaker
Dreamlover
Through The Rain
My All - My All Remix
Clown
Without You
Honey
I Know What You Want
Subtle Invitation
Band Intro
I'll Be There
Friend Of Mine (Trey Lorenz) and Free Style (Trey Lorenz and backup singers)
Bringin' On The Heartbreak and Free Style (guitarist)
Fantasy (Remix)
Make It Happen
Vision of Love
Hero
Butterfly (outro)
This concert was special, 'cause Mariah and Trey joked a lot.
At the begining of Honey, she sang "Badabing, badabing" 5 or 6 times.
I'll Be There was sang like I never heard it, Mariah and Trey changed some lyrics and Mariah even forgot to sing 1 or 2 lines 'cause she was laughing.
During the Band Intro, Mariah talked about Mary-Ann's sister's boyfriend who dumped her and said: "so if you love this piece of ham, just tell her you love her" and then Trey said: "I love this piece of ham", then Mariah left the stage and Trey said: "Isn't she a lovely piece of ham?".
Then during Make It Happen, Mariah just had the time to pull her clivage up.
After the concert, we went in a room where drinks and snacks were on a table. A young woman from Antenne Bayern was there to interview fans, then she asked that a few fans sing a Mariah song, at this moment John (Johannes?), a young girl and me sang Hero, the nice lady from Antenne Bayern sang Hero with us. Then, as she heard I was not German, she interviewed me, asking my name, from which country I came and what Mariah meant to me. Strangely, (normally I'm shy), I answered every question without shyness, hey, we talked about Mariah no? The interviews were gonna aired on Antenne Bayern (which is broadcast in the Bavarian area) in a show the next day.
Then, a great moment of tenderness with Mariah.
And then, the end. A last little waving sign from Mariah when she left the arena by car.
God, I'm so happy.
Pictures:
Concert: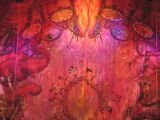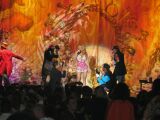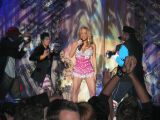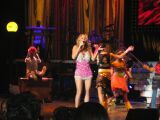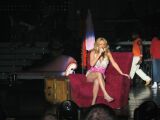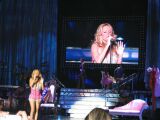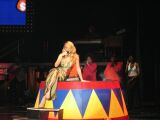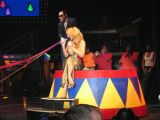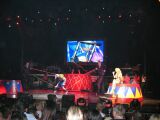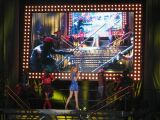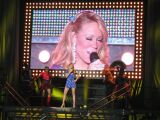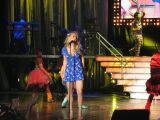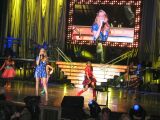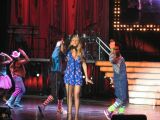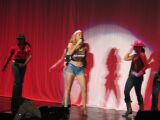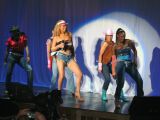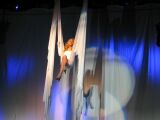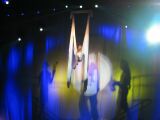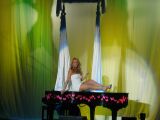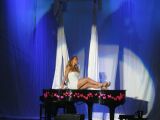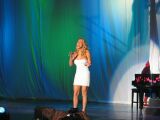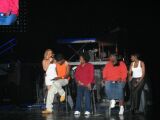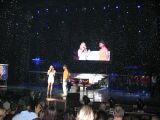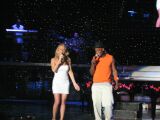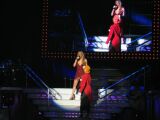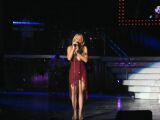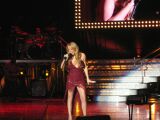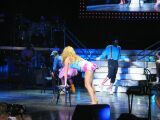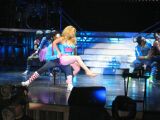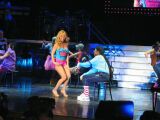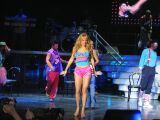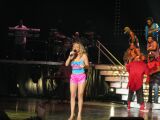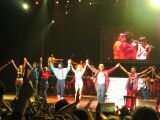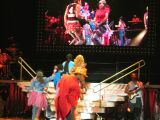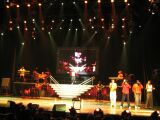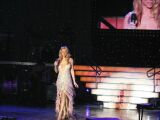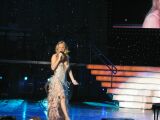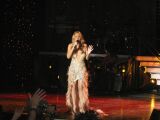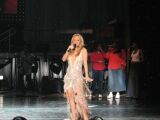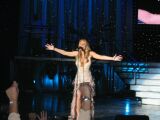 Thanks to rainbowmariah.de for the concert pics and to a_dee084 at FOMM for the link.
Copyrights and all rights are reserved to the owner of the rights.
This site is absolutly and totally against all Mariah rumors of all kind and most of all I will not tolerate any kind of fantasy.
Site owner : Gilles Ollevier
Heroes of Mariah 2000
E-mail : staff@heroesofmariah.com