Charmbracelet Tour 2003 - New York, USA - Heroes of Mariah
9/18/03 Radio City Music Hall
Reports:
By mariahlamb79
Mariah Was Awesome!!!
My 1st Mariah concert. I had a very good seat with a great view. I was sitting right next to the entrance where all the security, etc.
was. I saw McNally, some other guy (I think her security guard - he's bald), and Randy Jackson. He waved hi to me right before
Mariah made her entrance from the back of the hall. Then when Mariah sang Vision Of Love & Hero. I got out of my seat to get a
closer view. At that moment, he comes back & my mom said that she was calling me to meet Randy. But I didn't hear her. So
she got the autograph for me. That's so cool!
Mariah looked & sounded truly amazing. The set looked so rich, authentic. Loved the curtains & butterfly images, dancers, etc.
When she sang TTR & CTTA, I was teary-eyed. As hard as I try to keep my emotions bottled, the tears finally came down. Those
songs are all about perseverance, drive & motivation, which we always need. I won't ever forget that night.
Mariah's voice HAVE NOT - I repeat - HAVE NOT gone anywhere. She still got it. I especially like when she introduced the band &
singers. She's so classy.

---
By monarc20
I'll start out by saying that Mariah blew me my Dad and the whole crowd away. I heard a guy behind me that wasn't a fan and he
was saying he never realised how beautiful her voice realy was. Her voice was so powerful last night as powerful as ever if not more.
My dad love's her but is a big critic of her if you know what I mean and he was blown away. He even admited it was the best
Concert he ever went to and I had to agree with him on that. What can I say but she's is back in a big way she has grown so
much as a performer. She hit more then every note she went for different one's that were better then the Album version's. The
highlite of the show for me was "Bringin On The Heartbreak" cause she took it to a new lever and add alot more guitar it was more
Rock the Def Lepard's! I mean this is deffinetly the best Concert she has ever done next to Fantasy. So now all we can do is wait
for them to release a DVD to the concert cause it was so good I just don't want that momment to end I wanna watch this concert a
million time's.
---
By chulisima
It was TRULY AMAZING!!! SHE BLEW ME AWAY!!This was my 3rd time seeing her in concert, and I think she was at
her BEST! That voice was so strong and powerful, and when she lowered it softly, it gave me goosebumps (especially during My
saving Grace, Can't Take that away and Vision of Love"). MC looked beautiful, as always. My grandma hasn't gone out in years and
she was so impressed, she absolutely loved Mariah!!!!
Pictures:
Concert: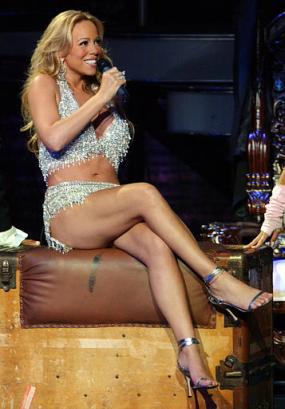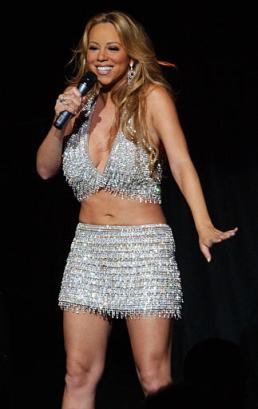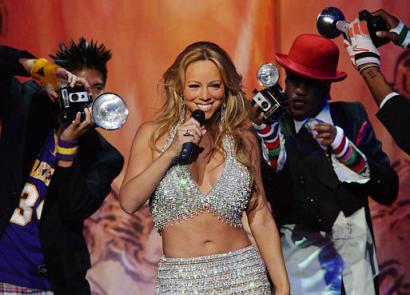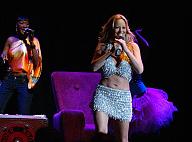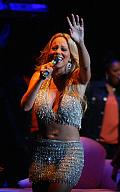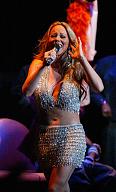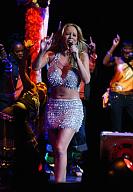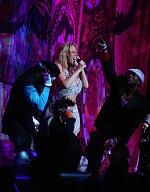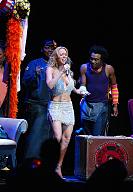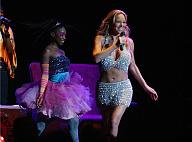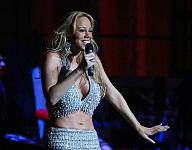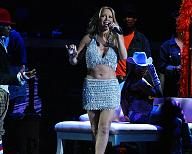 After Party:






















Thanks to Yahoo! News and London Features International Ltd for the concert pictures and to WireImage and Rex Features for the After Party pictures, thanks to mariahlamb79, monarc20 and chulisima on MariahCarey.com message board for the reports.
Copyrights and all rights are reserved to the owner of the rights.
This site is absolutly and totally against all Mariah rumors of all kind and most of all I will not tolerate any kind of fantasy.
Site owner : Gilles Ollevier
Heroes of Mariah 2000
E-mail : staff@heroesofmariah.com