For the ones who criticised Mariah for being stiff on some shows/inteviews, read carefully!!!!!
Up Close and Personal
Mariah Carey wore no makeup for her breakout role in Precious. And she's finally starting to speak out about the abuse in the past. The queen diva may be getting serious, but girlfriend still loves her some gold lamé.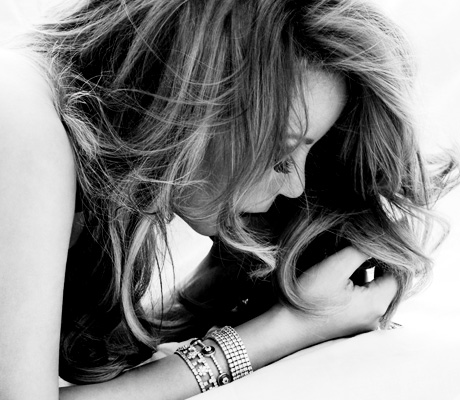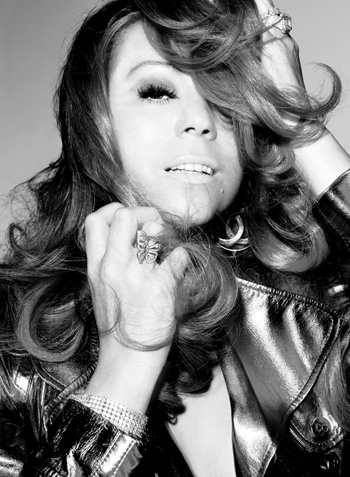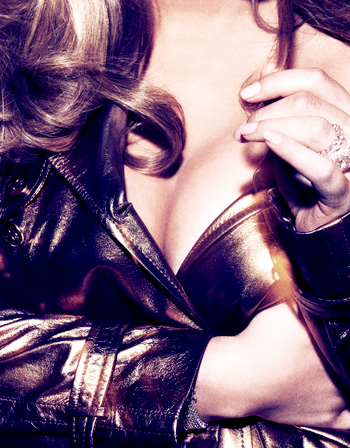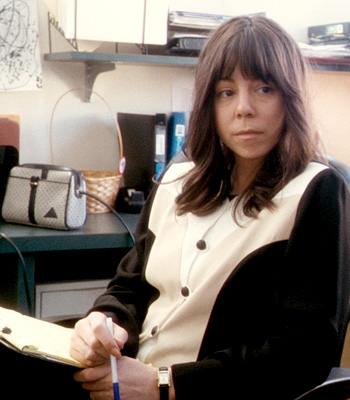 Getting just a moment with Mariah Carey takes exactly as much effort as you would think. It involves standing outside a maze of private partitions during her photo shoot, waiting for the small window of time in which you can say hello. It also involves phone calls from an ever-increasing number of assistants and publicists until you're so confused, you don't know who is connecting you to whom and how. But this is Mariah -- one of the biggest-selling recording artists of all time, a one-namer up there with Elvis and Aretha. So you do it. And at the end of it all, you are glad you did, because when the protective cloud of managers, bodyguards and publicists disappears and you finally do speak to her, she is sometimes naked. Literally.
"I'm in the bathtub, did I tell you that?" She says to me over the phone on a recent Friday afternoon. "It's not a bubble bath but it has one of those buttons so it sends bubbles and makes the water all fuzzy. I have a little bronchitis thing right now." She also had a pain in her side. Doctors had ruled out appendicitis but she was going in for an MRI the next day just to be safe. She attributes this dip in health to all the traveling and handshaking she has been doing to promote her new album, Memoirs of an Imperfect Angel, which came out in October, and now the release of the film, Precious: Based on the Novel 'Push' by Sapphire, in which she has a very noticeable supporting role that proves once and for all that she has the acting talent to go along with the songwriting genius and powerful pipes.
Directed by Lee Daniels (Shadowboxer), Precious is about an overweight girl in '80s-era Harlem who is living with an abusive mother while carrying her father's child. "I read that book so many times it really changed my life," Carey says, "Not to sound like a buffoon." Carey plays Mrs. Weiss, Precious's social worker. In the film she wears no makeup, looks tired, and tries to keep her empathy in check -- pretty much the opposite of her offscreen personality. "Hideosity! They gave me a mustache!" she says about the role.
During one scene, Precious, played by Gabourney Sidibe, asks Miss Weiss what color she is, and Mariah shoots back, "What color do you think I am?" "Lee Daniels is a trickster," Carey says, "He told [Sidibe] to say that. Much of what we did was improv. He was definitely pushing my buttons, knowing I am caught between black and white. But I love him. He calls me kitten, and I call him cotton and I don't know why."
It was a canny move on Daniels' part to cast Carey, who had her own share of struggles growing up. Her parents divorced when she was young, her father was estranged (they later reconciled before his death in 2002) and her mother raised her while working multiple jobs. She moved 13 times when she was a kid, eventually settling in Huntington, Long Island. Her biracial appearance has always been an issue. "It still is," she says, "even though it's ridiculous. I mean, we have a biracial president!"
A classical singer, Carey's mother recognized her daughter's talent and often played opera records and songs on the piano to accompany the budding vocalist. She helped her develop her famous voice from an early age, making up for a lack of inspiration at school. "I don't know if it's a racist thing or what, but a lot of teachers did not encourage me." Carey went on to work as demo singer in high school, as backup for freestyle singer Brenda K. Starr, and recorded a tape of her own songs. Then, one famous night, she handed her demo to music mogul Tommy Mottola, her future ex-husband, at a party. "I knew I had that in me, that I was going to, quote make it... I just knew... it was not going to be otherwise."
The woman works hard. When I first meet her on the set of the cover shoot for this story, Carey is decked out in bronze lamé, her hair, as well as her décolletage perfectly in place. She prepares for the shoot while listening to dance remixes of her new album. "I just have to listen to make sure there isn't, like, a cymbal out of place or something," she says, her Chanel earrings dangling.
For her fans, this is an exciting time, but also a worrisome one. The last time Carey released an album and a film at the same time, it didn't go so well. The semi-autobiographical film Glitter, along with its companion soundtrack released on September 11th, 2001, was a commercial flop and catnip for criticism. Carey suffered a breakdown and retreated from the public eye to recharge.
In many ways, one could argue that her breakdown marked the beginning of our 24/7 celebrity coverage culture, as America went into denial of its deeper problems. Photos of her recovering at her mom's house in pajamas made their way into the media stream, and her infamous appearance on TRL proliferated on YouTube. When she talks about that time, it's in the abstract. "I didn't have the right support system around me at the time," she says like someone who knows her words may be misconstrued. She does think there was something deeper at play in terms of how she was treated by the media. "It was after September 11th. A lot of people taking shots at me had no place to go," Carey explains. "We are friggin' ADD, this country. There's a huge ADD situation."
But in the end, if she hadn't gone through all that, we might never have gotten The Emancipation of Mimi, the 2005 comeback album that is widely regarded as one of her best. Despite a few hiccups along the way, this is an artist who has stayed relevant from cassingles to the iPod. Her career has survived much publicized ups and downs, the ruthless, fickle music business, various weird incarnations of MTV and countless proclamations that her pop star career is waning or over.
Her new album has stirred up the typical mixed reactions, as well. Carey mostly sings in her lower register, and its breathy-voiced, slow-jam approach has some critics saying it's uninspired, and others celebrating it as classic Mariah.
Love her or hate her, there is no denying her impact on music in the past two decades. Carey, who celebrated her 39th birthday in April, is second only to The Beatles in number one singles (18 and counting), and her songs are almost as ubiquitous as the Fab Four's. Sure, she wears tiny outfits that would make your mother blush; yes, sometimes it seems like her cleavage arrives before the rest of her; and OK, maybe she has over 1,000 pairs of shoes -- but that's Mariah. None of it has ever seemed cynical or contrived. She is who she is: the super-talented Long Island girl with a premium manicure and a perfect blow-out. "I always say I am eternally 12. I was a tease, that type of girl. Once I learned how to put my hair and makeup together, I was like, 'I'm on a roll.'" I asked her what types of clothes she feels uncomfortable in. Her answer: "loose ones."
But perhaps what makes Carey such an original is that her body-hugging tube-dresses, cutesy camera-ready smile and flirtatious persona don't seem to be about her diva status or getting attention. Unlike other stars who spill out of their tank tops, there is a compelling, plangent vulnerability to the singer. And Carey herself is still trying to understand her own motivations. "I have had very low self-esteem my whole life. When I was 12 or 13, I remember walking up the driveway, and this guy who was 20 -- which may have been highly inappropriate -- said to me, 'I like your pants,' and I was like 'Oh, that looks good? Oh, OK, I will wear tight pants now.'"
There's a lot more inside her that she has yet to reveal to the public, and to herself. Look past the familiar hits and you can catch glimpses of her trying to work things out. (She cites the song "Languishing" on her new album as a "sad song" about a crisis of faith.) "Something happened to me when I was 12. A couple things that were not so great," she says carefully. "One day I want to write a book about it."
Not only is she beginning to articulate childhood trauma, but on a recent episode of Larry King Live, Carey said she could relate to Rihanna's abusive relationship with Chris Brown and spoke vaguely of her own history of emotional and mental abuse without mentioning anyone's name.
On the phone with me, she talks about her past with the same careful detachment. She discusses her early career as if there were other forces in control. "For a pretty long time, I was, quote, 'not allowed to wear an open neck.'"
She goes on, "My relationship to my work has been the strongest. Even in my first marriage, it was very much about music. We had a strong connection. Sometimes it was cool," and then in a rueful tone, she adds, "and sometimes we didn't agree."
Her newfound courage to speak up makes sense, because this time she seems to have a better support system, one that includes her new husband, actor-rapper Nick Cannon. In pure Carey fashion, their courtship sounds like a deleted scene from Glitter: "The first time we met, he was giving me an award in 2005. He told them unless he was allowed to give me the award, he wouldn't do it." All Carey's friends told her that Cannon was going on and on about her, saying how much he was drawn to her. "I was like, 'Yeah, right.' I have always been very protective of myself. Trusting people is very difficult for me. I have seen examples of people's lives getting trashed by other people who never should have been in their lives to begin with."
So she stayed aloof, until they met again at yet another awards show. "He was definitely giving me the look. It wasn't a phoney one." In the bathtub, she sounds very happy when she talks about him. "All we do is have fun together. I don't know what his eternal age is but maybe it's more like 16."
Cynics may balk, but it seems like a match. Also, he owes her his life. For Valentine's Day last year, they had candles all over their house. "We had flowers all over the bed, a very romantic moment." Suddenly, a gift caught fire from one of the candles and the flames traveled to the drapery. "Nick was standing there. I took control. He had given me an enormous amount of roses so I picked up the vase and poured out the roses, and went back and forth from the bathroom putting out the flames with water," she says. "You know, I'm good in a crisis."
Source: Papermag by Twitter (All rights reserved)
Posted on December 7