The Adventures of Mimi Tour 2006 - Miami, USA - Heroes of Mariah
8/5/06 American Airlines Arena Seating capacity 13,156 Attendance 13,156 (sold out)
Click here to access the venue site.
With special guest Busta Rhymes
Price range: US $17.75 to US $123.25
Setlist:
- It's Like That
- Heartbreaker
- My All
- Dreamlover
- Breakdown
- Honey
- Shake It Off
- Fly Like A Bird
- Stay The Night
- I Know What You Want
- Fantasy
- Don't Forget About Us
- Always Be My Baby
- Your Girl (part)
- I Wish You Knew (part)
- Hero
- I'll Be There
- Make It Last (part)
- One Sweet Day (part)
- Make It Happen
- We Belong Together
- Butterfly Outro
Quote:
"I loved being on the second stage since thats where the heart of the people where at"
Special guest: Busta Rhymes
Click to enlarge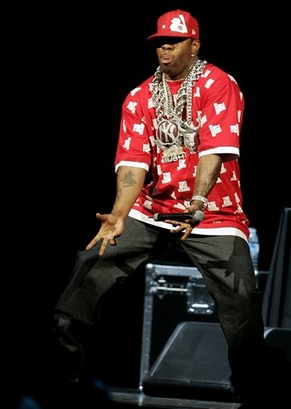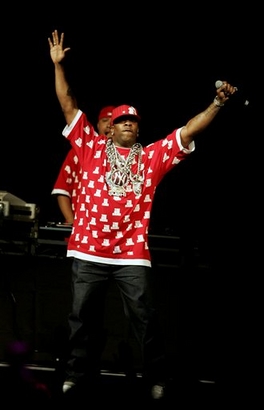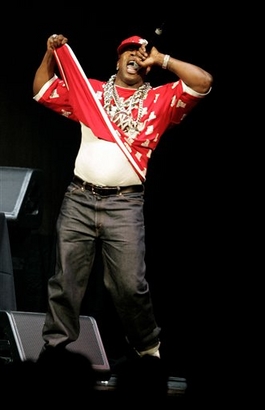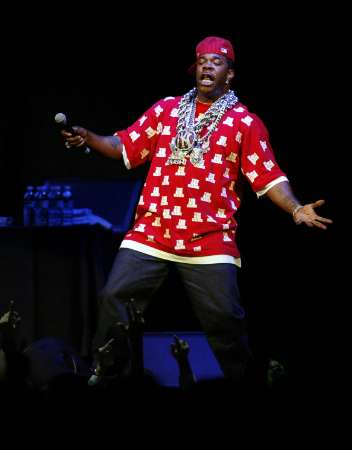 Pictures
Click to enlarge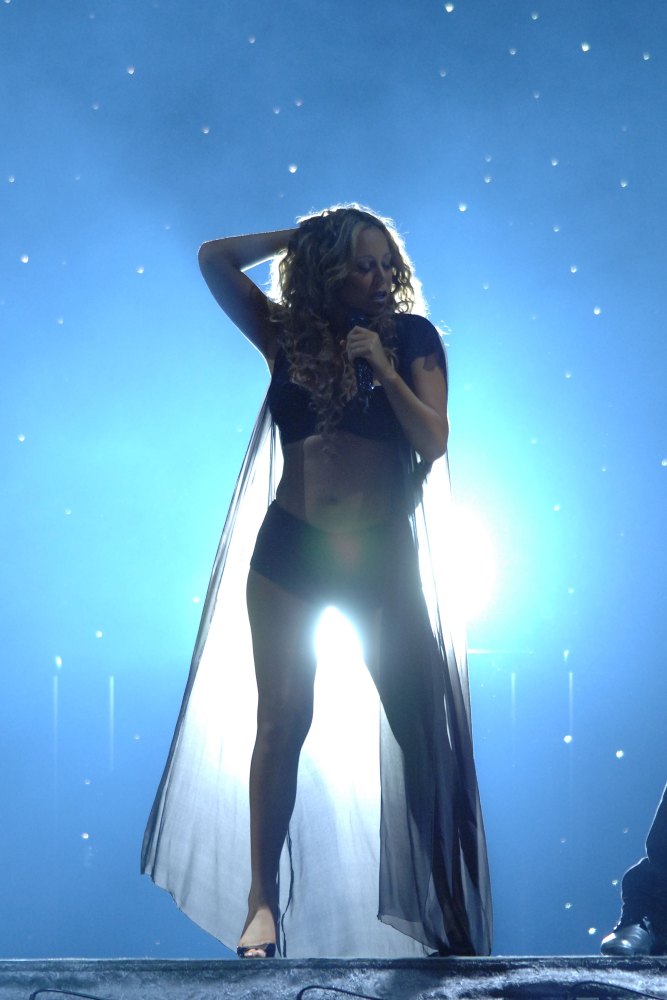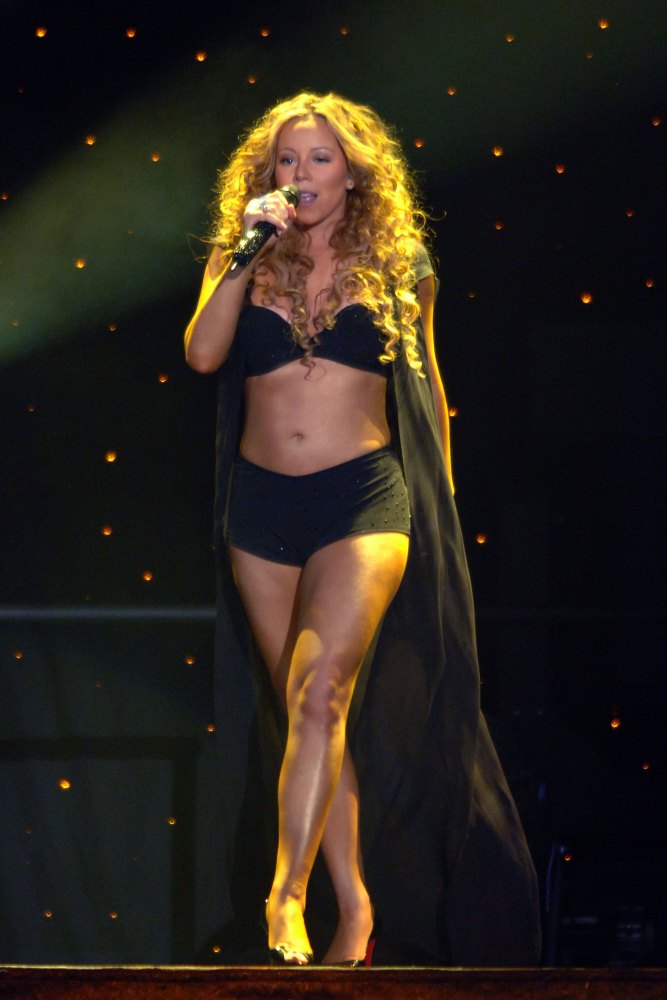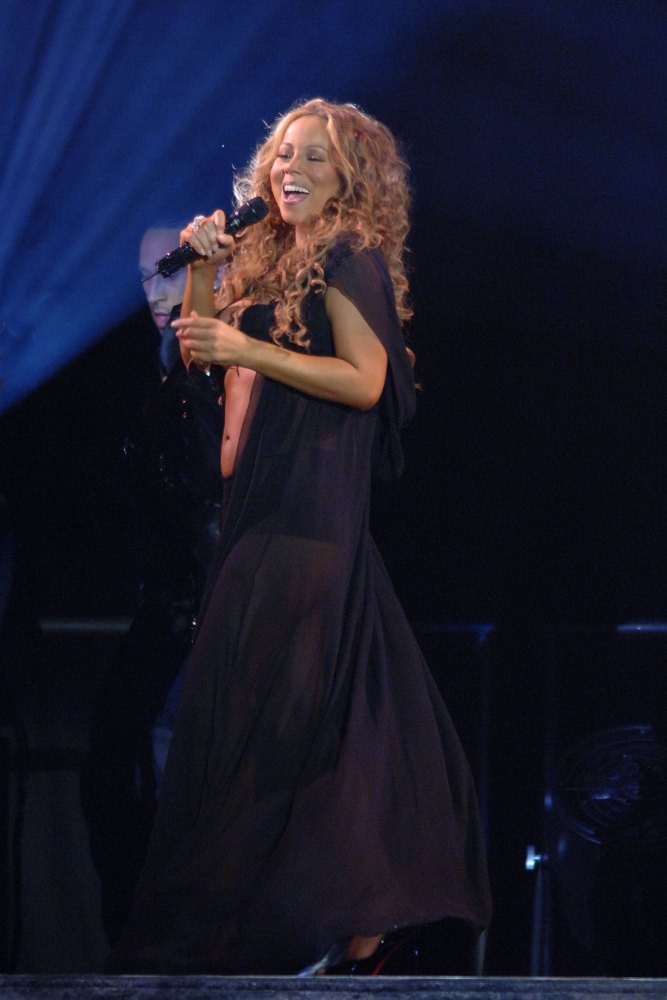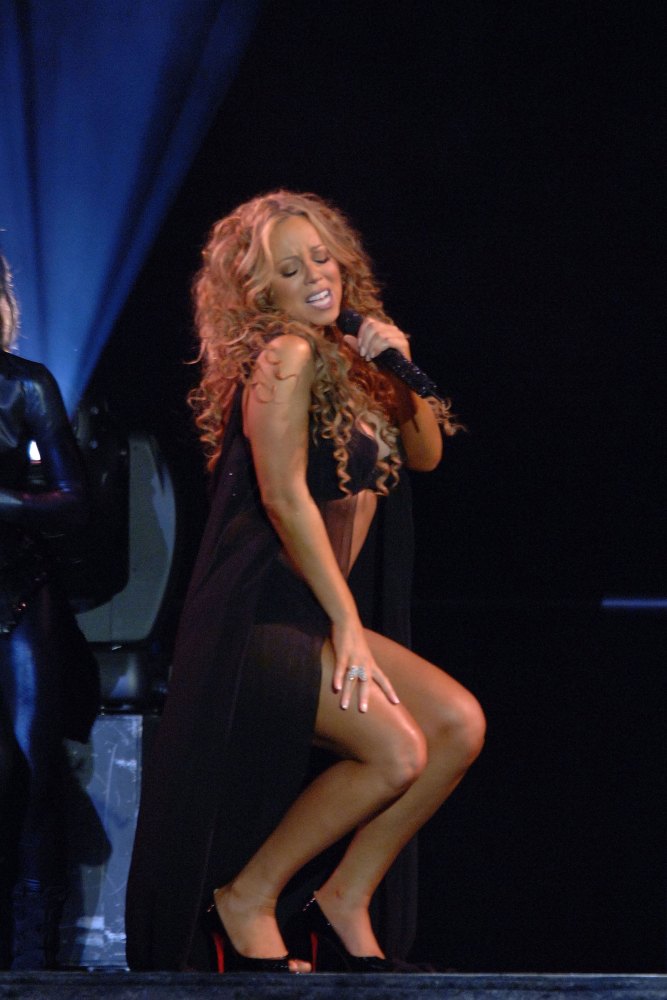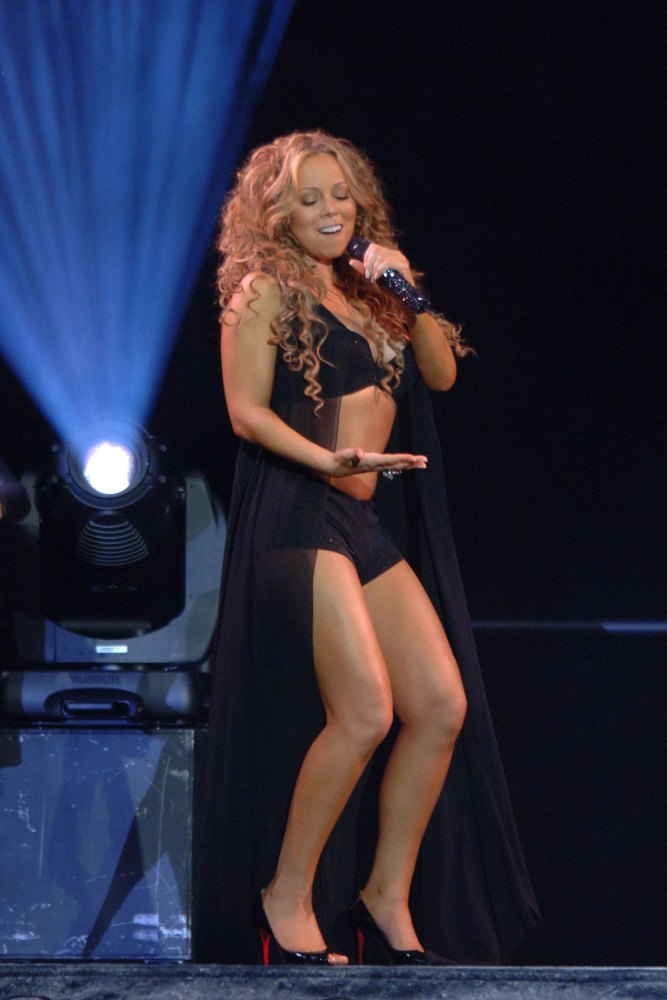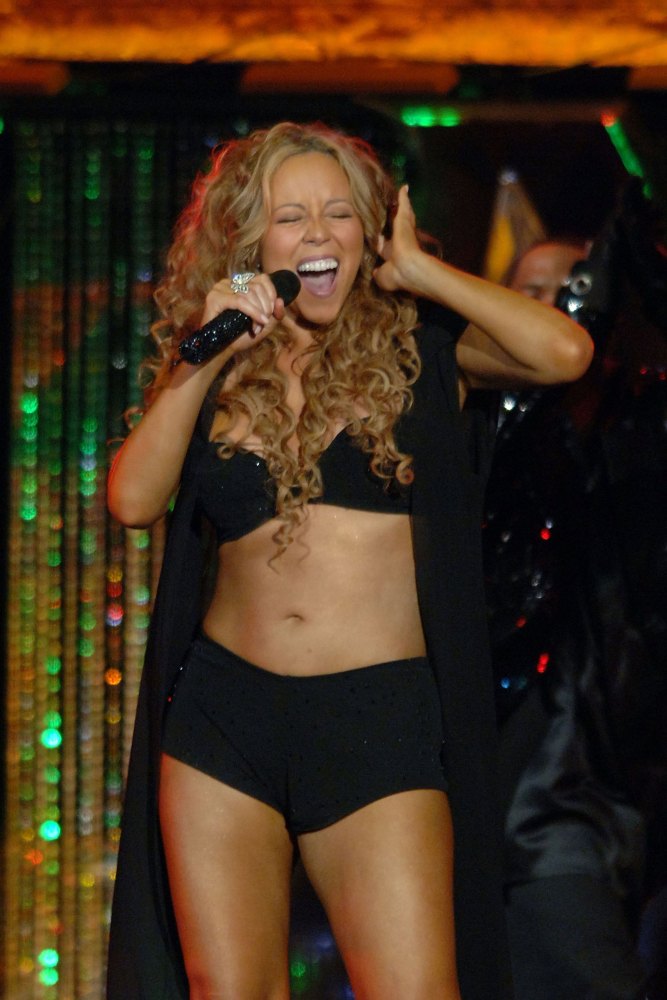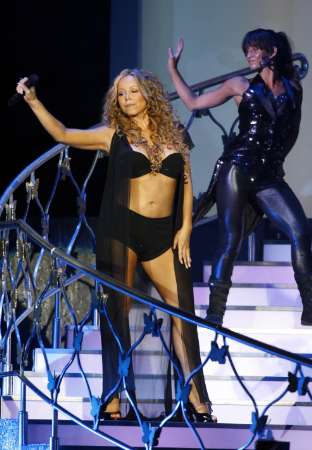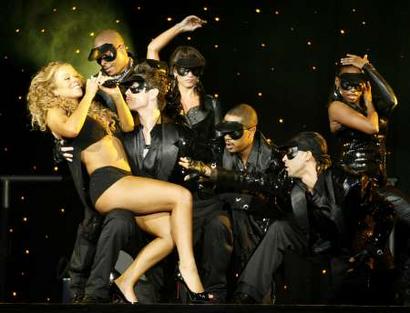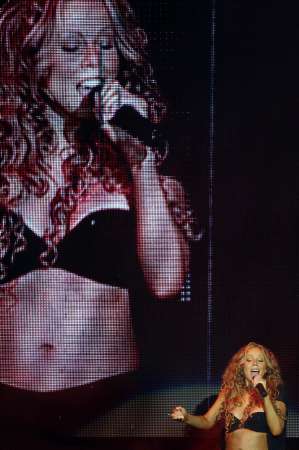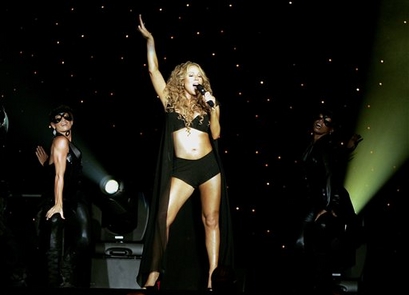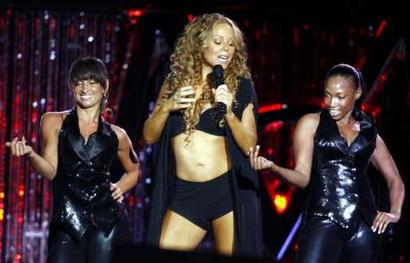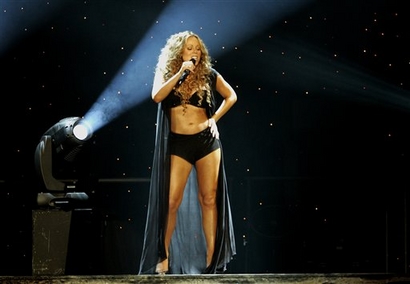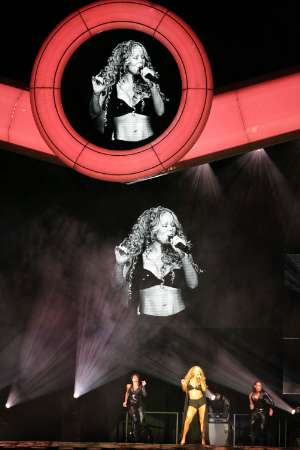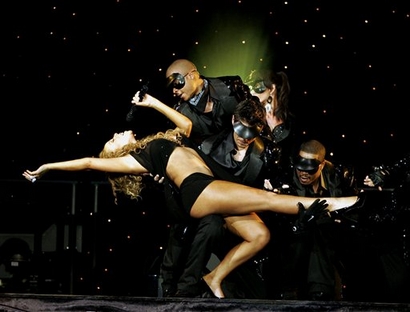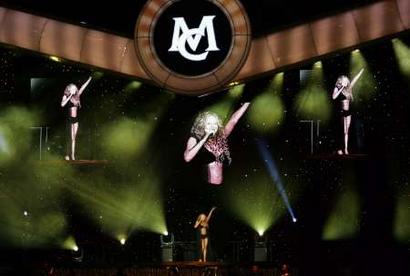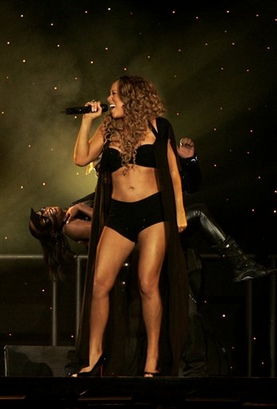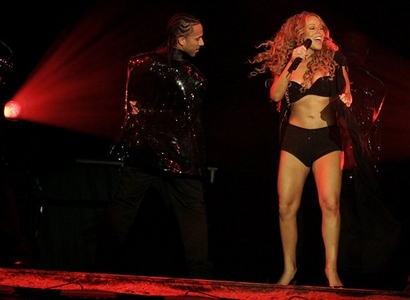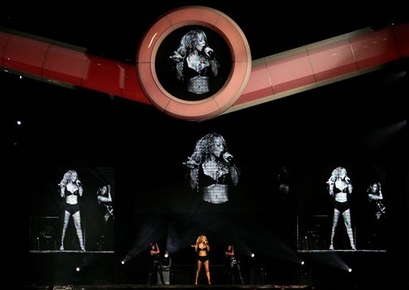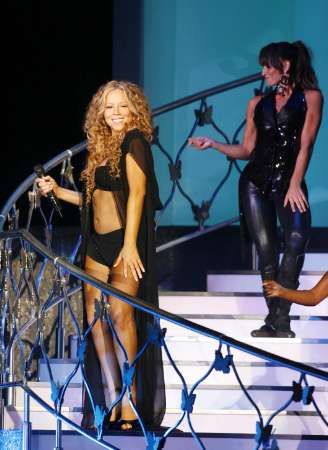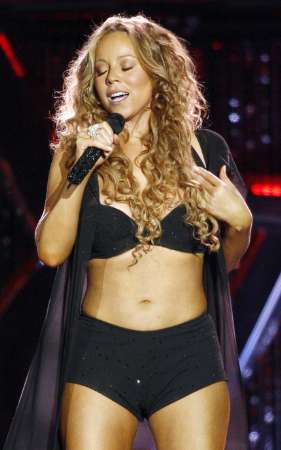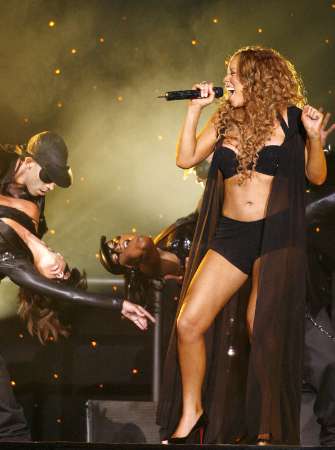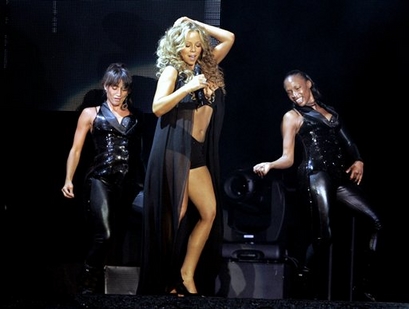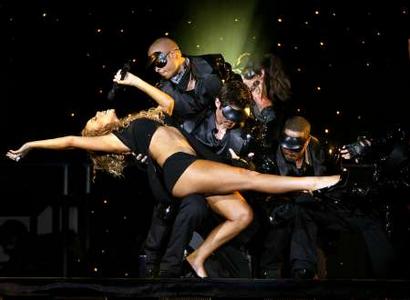 Source for the pics: Yahoo and Cat from DivaMC.de
Fan pictures
Click to enlarge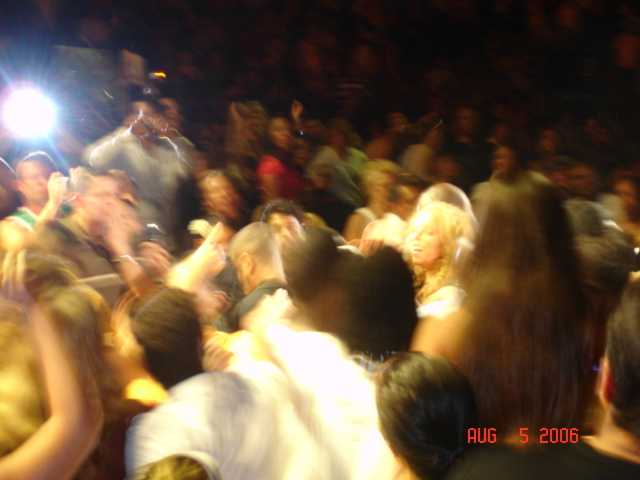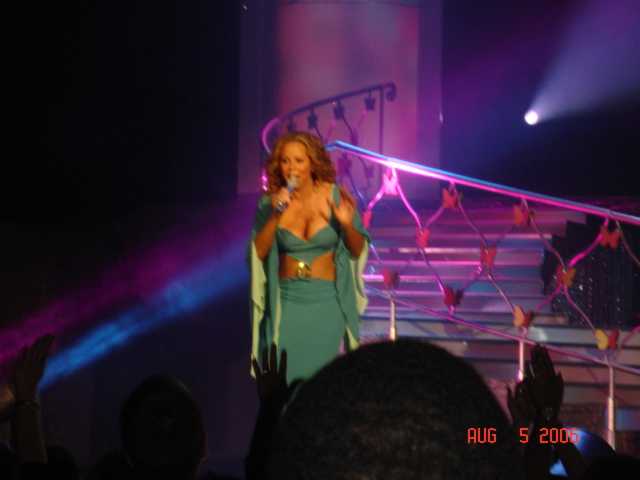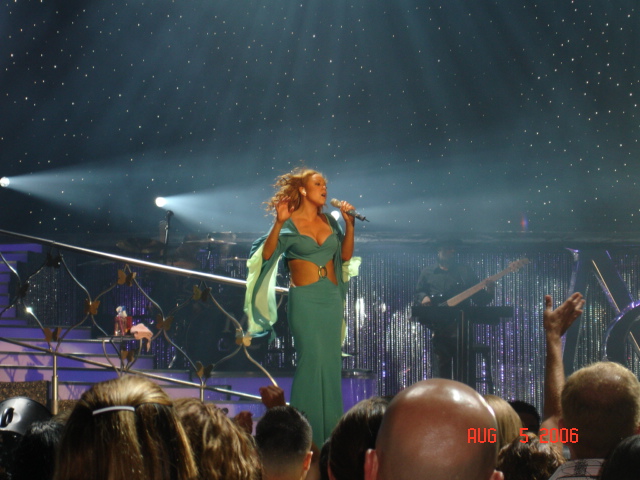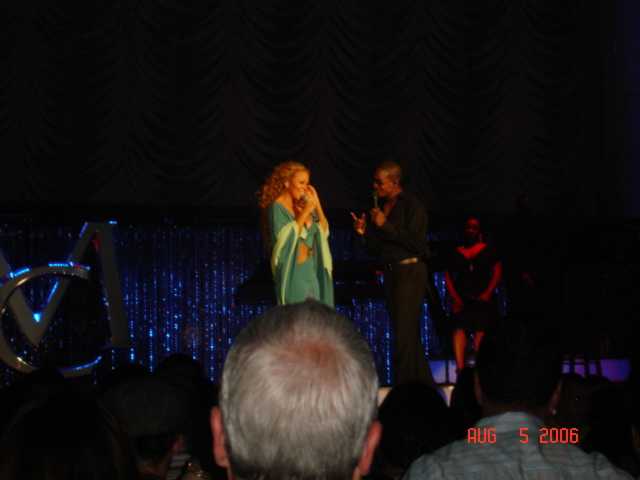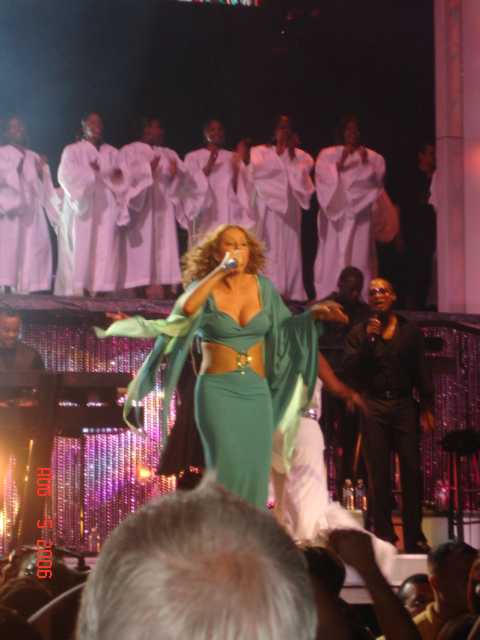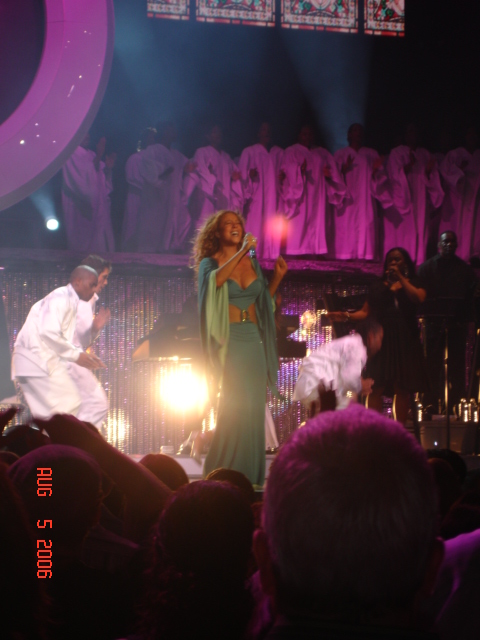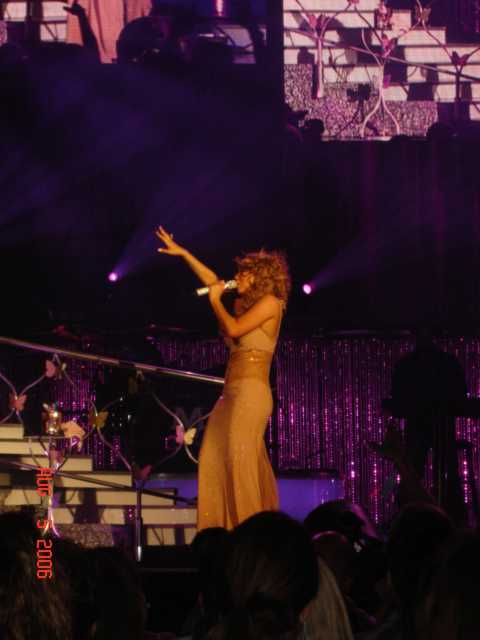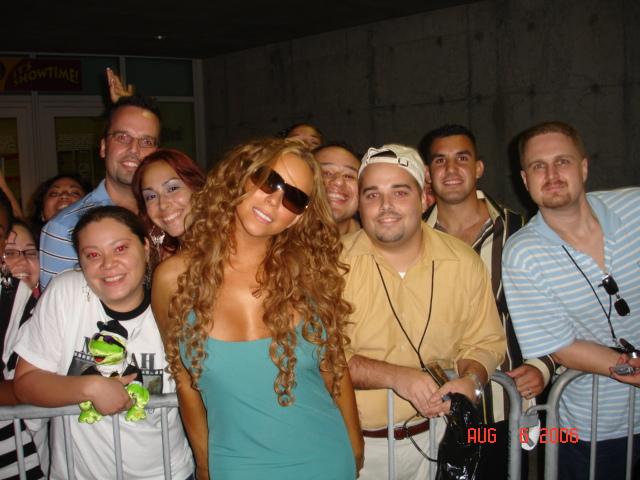 Thanks to Brendan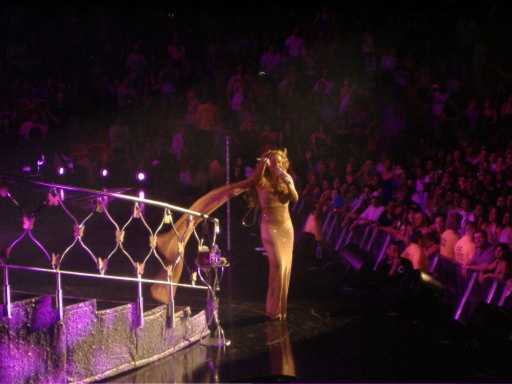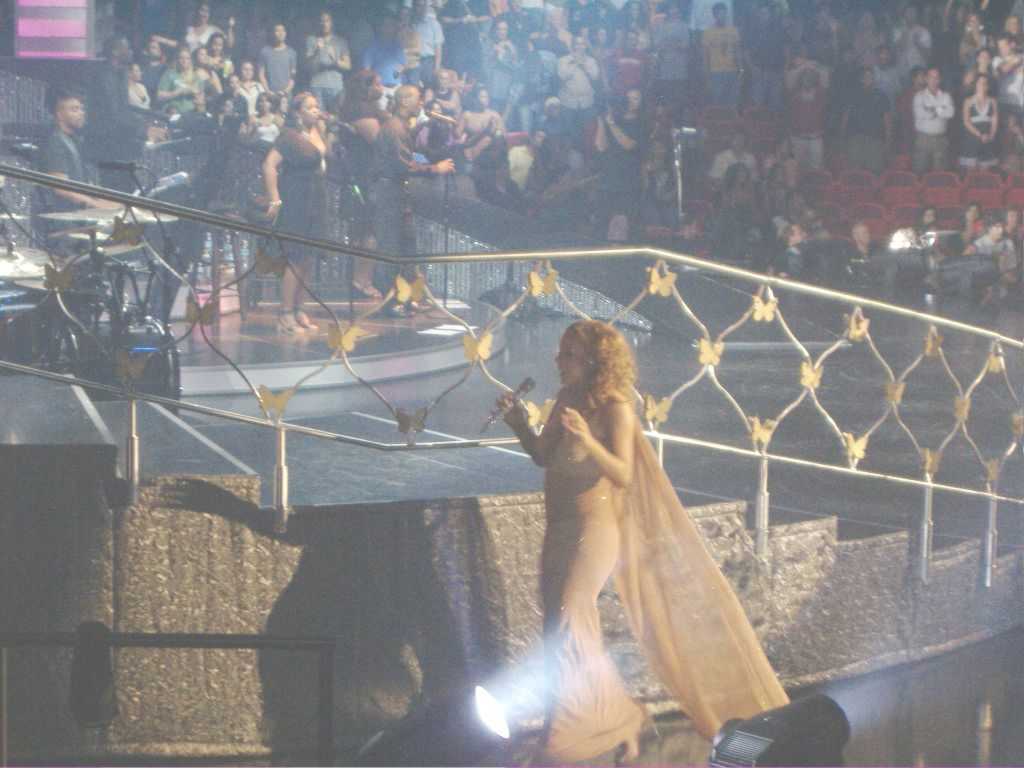 Thanks to Nick
After party at Nocturnal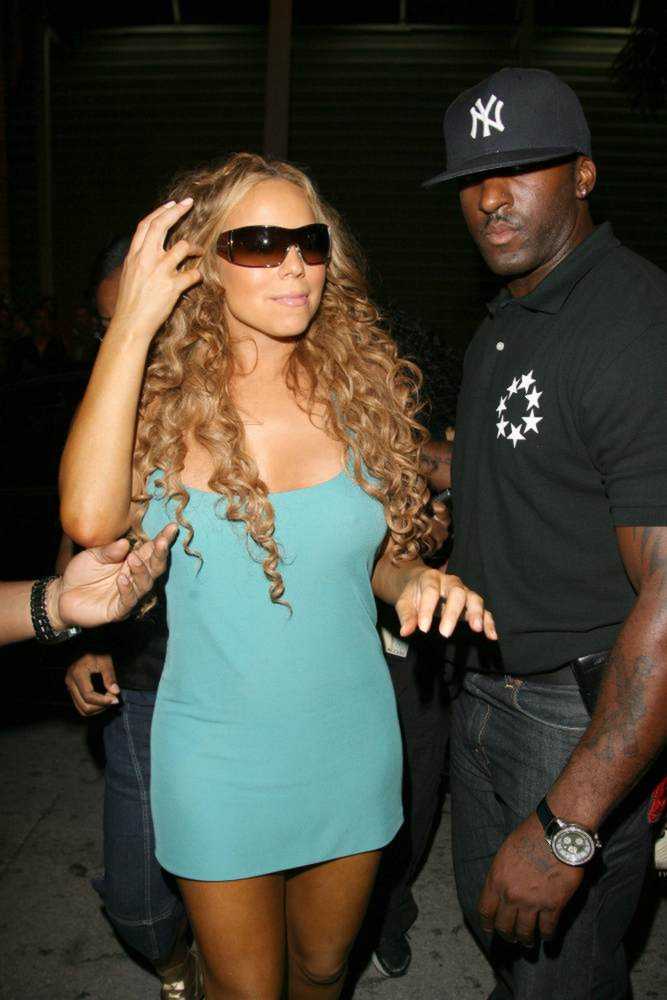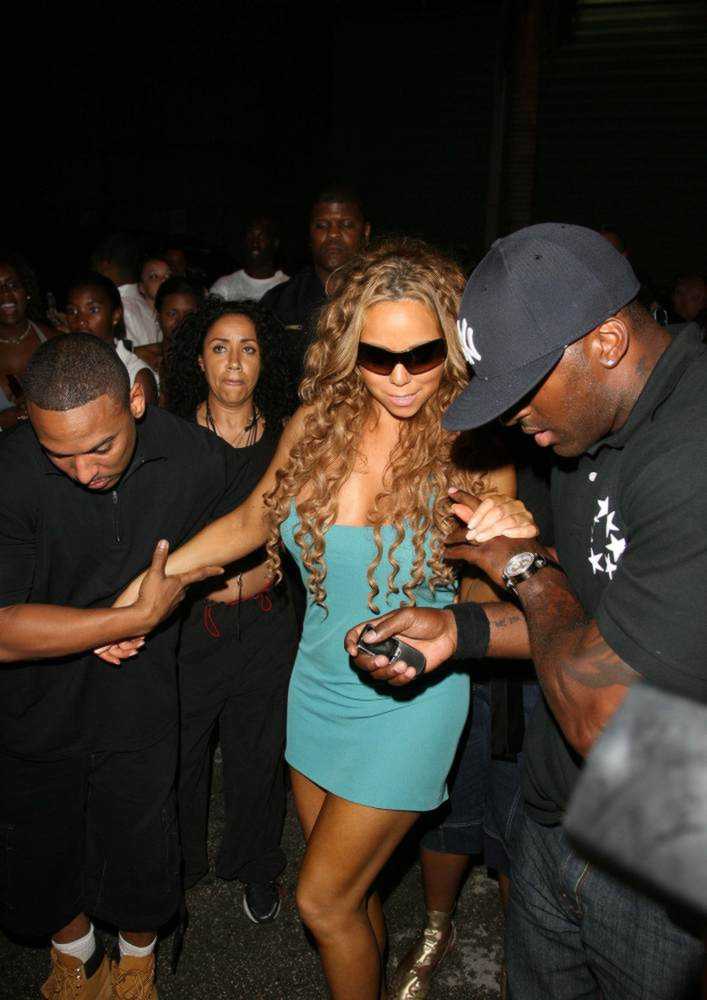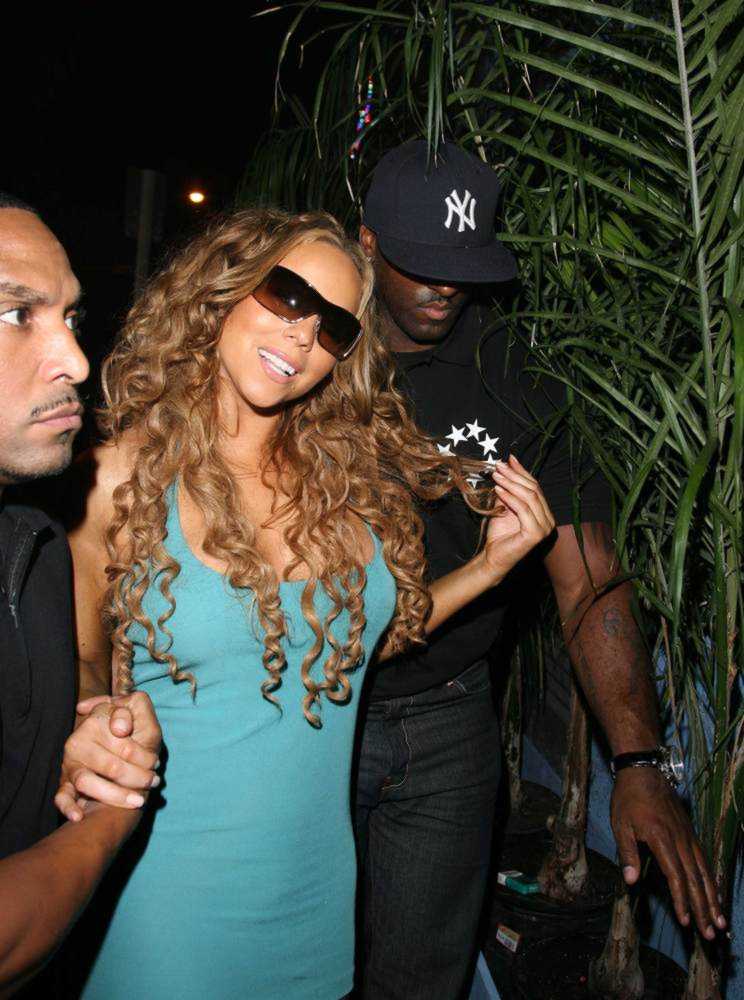 Cat from DivaMC.de
Fan review
Busta Ryhmes was HOT!! He cursed alot lol, but he had the place crunk cuz like @ 1st when he came out, a lot of peeps were still sitting down, so he was like "yo, yo, get yah asses up, get the @#%$ up, Ya'll wouldn't be so tired if Ya'll smokin all that weed" it was soo funny, he started throwing water on the peeps in the front cuz they wouldn't get up, but pretty soon after his 10th "get yah ass up" they finally got it and stood up, and Busta Busta rocked the PLACE. Dancing and jumping around he took back ole school and them people was NUTS in there. He was on stage for maybe an hour or an hour and 10-15 minutes But he was pure energy for the crowd to feed off of so I wwas all with it. I give him 5 stars...lol
*Okay the only thing that pissed me off was this lllooonggg ass intermission between Mariah & Busta. I mean Busta didn't have a set and the curtains were closed so I don't understand what took them sooooooooo long to fix her stage up, I thought for a minute that it was becuz Sean Paul was suppose to perform but didn't so they had to remove his stage and do hers, OR I thought that as always Mariah was being the LATE diva that she is...lol. for whatever reason the intermission was like an hour long.*
Okay so the lights get dark and everyone is chanting "Ma-ri-ah, ma-ri-ah" and this little video thing started showing a roller coaster ride and Mariah talking about how you can't be afraid to ride the roller coaster and you have to face your fears and get ready for the adventures (ya'll will hear it lol) and BAM the lights go off. Its like that starts and WHAM BAM THANK YOU MAM, There is Mariah On stage looking absoultey STUNNING on stage she does the same routine from pepsi smash I think and it was AWESOME. THE ENERGY skyrocketed when Mariah started shaking what her mama gave her..lol. Then she broke into the Heartbreaker Remix, and then slid right into the orginal Heartbreaker.. FIRE!!!! I usually HATE to see Mariah Dance but SHE DID THE DAMN THING LOL. Then she went into "My All", and honestly NO joke, DIDN'T MISS A NOTE!!!! @ ALL. Then she went right in to the My All celebration Mix.
*1st wardrobe change into this like all white tuxedo skirt looking thingy, REALLY cute!!*
Next she went in to "Dreamlover" then Mariah got REAL ghetto lol, I guess they didn't have her fans on so while she's singing she was like "Ya'll tell them to cut my fans on, please ya'll cut my fans on" it was sooo funny cuz she just like stopped moving and singing and said cut my fans on lol. She like pointed the mic toward the crowd and said "Tell them to cut my fans on" lol. They got'em on too.
*2st wardrobe change into this cute little red "Tina tuner" like dress showing alot of GODDESS legs lol, but she looked STUNNING!*
When the curtains opened up this time she was on stage doing Breakdown with Rachel and her other dancer and they were siting in chairs they had a really cute little dance rountine with the chairs and Mariah was like killing it (thats means doing really well lol) but on this one part they had to stand up on the chair and I was like "MARIAH PLEASE DONT FALL MARIAH PLEASE DON'T FALL". She went right into Honey from that once again PERFECT! The she went into "Shake it off" and the little "Mimi" Light up sign, a smaller version from her video came down and Mariah came out, dance in front of it and yup, she killed that one too.
Heres where we see the first part of the Adventures of Mimi Movies I think...or maybe it was before this but I'm not going to tell yall about that, (see it for yahselfs, but I loved it)
*3rd wardrobe change in to this BEAUTIFUL yellow dress, that looked stunning on her, but then again what doesn't?*
She starts talking to the crowd, and reading signs, and she takes these roses from someone in the first row only because "they matched her ensemble" .lol. She was talking really fast about how this is the 1st show, and she loves Miami, but she was nervous to do the 1st show here, then she reads this sign and is like "oOO Ya'll came all the way from Peru, thats dedication" She talked for about 2-3 minutes about how glitches happen like with the fans not being on and what not, and she runs and drinks water, and this pat was funny because she sips the water and then does this little diva pose and sigh that everyone just started screaming about because she just looked to AMAZING when she did it. Okay she says "this is the most personal song for me off of TEOM and I scream out Fly Like A Bird and BAM they start singing it, and in my opinion, one of the best vocals of the night, she hit EVERY NOTE and then some, I mean EVERY NOTE, that crazy high "jesus" she does @ the end SHE HIT! And NO I don't think she lipped it, That song just like sent everyone into a frenzy cuz at the moment on that LAST note, I think everyone realized MIMI is the same as MARIAH, She just hit that damn note LIVE!!! Then she did Stay The Night and I Know What You Want. Stay The Night AWESOME!!!!!!!!!! Hit every note. And she did a GREAT job of like working the stage.
*Okay part 2 of the mariah files lol, and I knew right then that this is when Mariah was gonna be in the middle of the fans on her lil' platform stage because they started ropping off the stairs that led to it and this was like mad close to me so I was freaking out*
*This also the 4th change, in to this cute little capris with butterflies on the back, a sparkly little bra thingy and a little jacked thing to go over it, and let me say Mimi had these cute shade on that just made her look like a bad ass, but she was a cute bad ass*
So like this cool little beat comes on and I'm thinking she gon pop out of the stage because it starts shaking lol, but she comes OUT THE AUDIENCE and walks right on the stage lol. She gets up there and Fantasy starts and her dancers come down with her, and shes dancing and hitting the notes, and moving and keeping the crowd hype by letting them sing parts. Then she starts talking, she says I wanna thank you the fans for making this song my 17 number one (I scream out DONT FORGET ABOUT ME) And this cute little disco lights start flashing and BAM Mariah tore that song UP. Excuse my language, but she song the @#%$ outta that song. SHE HIT THAT NOTE AT THE END AND I ALMOST DIED!!!! Whoever said she lost is full of @#%$ she still got it, more then ever now...lol. Okay then she starts talking again and she says, this next song that we're gonna do was not rehearsed but it was a fan request, from a fan in another city that was a good friend of hers (she never said who) but she said, and its called "I Should Be Your Girl) and Rachel and that other dancer girl came out and she did a little bit of that, ENUFF to make it AWESOME for being unrehearsed, PERFECT! Then she starts to talking to the crowd again and someone throws a bag or something on stage and shes like "I don't want your bag" lol, and just starts poing at peeps and shes like, oooooo that baby is sooo cute and I love you toos and whatnots and shes like, see this is where I love to be, in the middle of the real people lol. I thought this was so Mariah because there was like a sopt light on her and she was like Ohhh I'm loving this light dahling, its makes everything feel so dreamy lol and she strikes another little pose diva LOL The Always Be My Baby beat starts and I go CRAZY cuz thats one of my favorite song, she only did the 1st verse, chours and bridge, but once again she NAILED EVERY NOTE!! And she THREW HER SHADE IN THE AUDIENCE!!!!! (Takes a breathe) this is her last song on the little platform So she walks off while singing and walks right through the people, touching hands and gets back on stage.
Okay 5th change, into this BEAUTIFUL like blue and aqua looking dress that is really just STUNNING, Mariah was working that thang and she knew it lol. This is alo the last part of the Adeventures video*
Here she talks to us, keeping us locked in her trance and then she does "I Wish You Knew" and she starts to so the little talking part but then stops and starts saying something about what she WAS gonna say lol, but once again PERFECT song. From here she goes into "I'll Be There" and she calls SEXY ass Trey to the stage, (He is FINE!!!) and they KILL IT, Trey hit like this crazy high note and Mariah was "You better sing it boy" lol AWESOME!!!! And Trey was like looking at the crowd like "do y'all believe she up here hitting these notes like this LIVE" lol AWESOME!!! Then she's like Miami Do yall like my outfit?? She's like I thought you guess would cause the name of the color is Miami Blue (its amazing what people scream for, I mean I screamed too but you know lol ) of course she models it a bit lol. Then she starts talking about how the next song is one she didn't really care to much for UNTIL someone told her that the song had changed their life and WHAM the song that got me hooked on Mariah all those years ago, HERO starts playing (I'm crying) and Mariah sang this song like there would be NO tomorrow, I mean it was like an old classic performance from back in the day with the pureness and perfection of her voice and she went that "The Lord Knows...." Everyone was just like quiet everyone wanted to hear, her voice was PERFECT and everyone was just like I can't believe this woman is like truly singing her heart out for us. Also one of the BEST perfomance of the night by far!!! Then she says after a drink of water OF COURSE lol, This song is for all you out there that's reaching for a dream...... And MAKE IT HAPPEN starts playing and WHAM the crowd goes from that crying moment in to that EVERYBODY jump moment lol, She KILLED IT!! and she brought out this choir of kids and they did the song with her and once again when she got the bridge, I was SHOCKED!!! Mariah sang her ass OFF!!!! Fah real and everybody was just feeling it. Then she says this song, was one of my biggest number ones, I'm yelling out We Belong Together but shes starts singing One Sweet Day lol....AWESOME!!!!! She killed it. Then she talks talking about Thank God I Found You, she calls Trey down again and they do this awesome little Thank God I Found You duet KILLED IT AGAIN!!! That was a tear jerker too. At this point I'm numb to it and I realise that Mariah is TRULY like an ICON to me. This is when she starts saying I love you Miami, I want to thank each and everyone of you, I love you from the bottom of my heart really a 2 minute speech that came straight from her heart about how we've been there and how she's so blessed and it was just a watery eye moment. So we thinks she's done, she walks off stage and I'm like nope I aint going NO where until they break the stage down lol, and people are getting ready to leave and the MC lights start flashing again Trey and Sherry and Maryanne are still there and everyone starts chanting Mariah! so everyone runs back and "The "MC sign moves apart, we Belong Together starts playing and out walks Mariah in this BEAUTIFUL flowing gown that made her look like a little floating goddess and when I tell you this lady SANG THIS song, she REALLY sang this song, she like went and sat on the floor when she hit that last note and OMG She never looked more beautiful and happy and SHE KILLED IT!! lol. Then she stood up and just stood there for a minute like she was taking all the love in that room in and the Buttefly reprise started and once again she thanked all of us, expressed her love and gratitude, gave thanks to her band, her dancers, and back-up singers and once again just spoke from the heart while little pieces of confetti shaped like a butterfly floated down on us all while the song was playing, she blew us a kiss and then she was gone. Leaving US ALL excited happy and truly happy to just see her do OLD Mariah and New Mariah and maintain herself.
Leaving me feeling like the happiest person in the world, I NEVER SAT down in my seat, from 8:00 until 12:10 I was ON MY FEET. After waiting soooo long to see her, I couldn't contain myself I couldn't sit down, I had prayed and hoped I would see her and I HAVE! and she was AWESOME!!
Mariah did an AWESOME job! Aside from her singing wish was PERFECT and FLAWLESS, Mariah KEPT the crowd involved, she talked to us like she knew EVERY single of us, she ACKNOWLEDGED the signs, and flowers and teddy bears and EVEYTHING. she worked the stage, from one end to the other, to talk to the people waaayyy in to the top nosebleed sections and DANCED!!! I mean she dropped it like it was hott LITTERALLY. She has good moves!! She just made you feel like this was one big family and like we were all there having a big ole family reunion. And looked STUNNING like a beautiful princess. She did AMAZING! Anyone that goes to this show will see how. I'm more then sure I forgot to put a whole bunch of stuff in here But I'm still on this like MAJOR high lol.
She covered everything really, except for Vision Of Love but really her setlist kept everyone HAPPY she went from old to new, to old again and she kept the ENERGY up, she NEVER looked tired.
ALL IN ALL a 5 star, BROADWAY, AWARD WINNING Performance. FA REAL!!!!
Thanks to MizzMariahBFly06




Copyrights and all rights are reserved to the owner of the rights.
Site owner: Gilles Ollevier
Heroes of Mariah 2000
E-mail: staff@heroesofmariah.com
Index