Butterfly's 10 Year Anniversary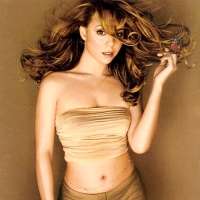 On September 16th, 1997, seven years after her debut, Mariah Carey released "Butterfly," an R&B/Hip-Hop infused album which started a new chapter in her personal life and her career. A decade later, "Butterfly" remains one of Mariah's most successful, groundbreaking and fan-favorite albums to date.

The critically acclaimed album was named "a milestone record for one of the most successful and visible artist of the nineties" (Billboard Magazine, 1997). Slant Magazine, who included the album in their "50 Essential Pop Albums" described it as "an awakening, both sensually and musically."

"From its phalanx of R&B and rap guest stars to its I-will-survive lyrics, the album is clearly intended as Carey's declaration of independence, musically and personally." (Entertainment Weekly, 1997)

To help make the "Butterfly" project complete, Mariah teamed up with the hottest names in the music business including Sean "Puff Daddy" Combs, The Trackmasters, Dru Hill and Missy Elliott.

Even more guests joined Mariah to extend Butterfly with some of her most memorable remixes to date: Bone-Thugs-N-Harmony ("Breakdown"), Mobb-Deep ("The Roof"), and Lord Tariq & Peter Gunz ("My All / Stay Awhile").

Butterfly, whose album cover was recently named one of the sexiest album covers by Maxim magazine, was the HOT SHOT DEBUT on the Billboard 200 Albums chart, when it debuted at #1 on October 4, 1997. It went on to sell close to 9 million copies worldwide, certified 5x platinum in the U.S and 1x platinum in Europe. An international success, the album charted in Canada (#1), Australia (#1), Japan (#1), UK (#2), Holland (#1) and reached top 10 in many other regions including France, Spain, Italy and Germany.

"Honey," the first single off the album hit the airwaves in August 1997 and was soon followed by the music video, directed by Paul Hunter. The "Honey" music video was Mariah's first ever video to be nominated for a "Best Female Video" award at the MTV Video Music Awards.

Showcasing her acting talent, the video had Mariah playing a secret agent (Agent M) fleeing from her capturers, one of whom was played by Johnny Brennan from the Jerky Boys. The video showed a fun and sexy Mariah swimming in high heels, jet skiing on the coast of Puerto Rico and hanging on a helicopter rope.

Puff Daddy, Stevie J., Mase and The Lox all collaborated with Mariah on the music video to the "Bad Boy" remix version of the song. The single included a So So Def remix with Jermaine Dupri and Da Brat, as well as dance remixes by David Morales.

"Carey couldn't have wished for a better start than "Honey". [...] Built around the piano riff from the World's Famous Supreme Team's infectious 1984 hit, "Hey DJ," it's an undeniably catchy pop record that revamps her sound and image." (Rolling Stone, 1997)

"Honey" debuted straight at No. 1 on the Billboard Hot 100 (September 13, 1997) and was Mariah's third song (out of six only, at the time) to achieve that feat. It also became Mariah's 12th #1 record, more than any other female artist ever. The Billboard Music Awards recognized this achievement by giving Mariah a special award the following year.

Less than a year later (May 17, 1998), "My All," Mariah's second and last commercial single from the album, became Mariah's 13th #1 hit. She now has 17 of them. Mariah recorded "My All" in several variations: "Mi Todo," the Spanish version of the song, "My All / Stay Awhile," sampling Loose Ends' "Stay A Little While Child" and a David Morales dance remix which Mariah enjoys mixing with the original version in her performances (VH1's Divas Live, Pavarotti & Friends).

The unforgettable music video to "My All" was directed by famous fashion photographer Herb Ritts and was shot in black and white. The remix video ("My All / Stay Awhile") was a complete transformation from the original and invited the viewers to a big party of Mariah and her friends.

Butterfly peaks exactly where it should, with its sixth track, "Breakdown." It's the song of Carey's career, where the lyrical strokes are as broad and obvious as they are naked. [...]The song finds Carey paired with half of Bone Thugs-N-Harmony, Krayzie Bone and Wish Bone. Mariah the chanter flawlessly adapts to their singsong style, largely boxing her multi-octave range into a sly, hypnotic melody so that when she really wails at the end, you really feel it. As with "The Roof," Carey lunges toward musical maturity by embracing, not shunning hip-hop. This is the height of her elegance and maybe hip-hop-soul's, too. (Slant Magazine)

All the personal things I went through while making this album were very draining," Mariah says of the more than year-long process. [...] Butterfly, she says, feels like her most gratifying achievement, "because it's something that I feel fully responsible for and because I took chances." (Cosmopolitan, December 1997)

Other album tracks on the album are considered some of Mariah's best songs lyrically and vocally such as "Babydoll," a soulful ballad which Mariah wrote with Missy Elliott late at night in a Virginia hotel room, a remarkable 6-minutes cover for Prince's "The Beautiful Ones" and two of Mariah's most personal and loved songs: "Outside" and "Close My Eyes."

Prior to embarking on "The Adventures of Mimi" tour in 2006, Mariah revealed to USA Today that "there's a song Close My Eyes from Butterfly, and girls have told me that it helped save their lives after abusive childhoods and relationships." Mariah performed the song in a couple of tour stops after receiving many fan requests for it.

In 1998, "Butterfly" earned Mariah an American Music Award (Favorite Soul/R&B Female Artist), a Blockbuster Award (Favorite Pop Female), a World Music Award (Best Selling Soul/R&B Female Artist) and a Soul Train 'Lady of Soul' award for being the Female Entertainer of the Year. "Honey" and "Butterfly" were also nominated for three Grammy Awards.

A lyrical journey of personal tales, a mix of heartbreaking ballads and upbeat urban jams, a vocal showcase of range, power and soul, "Butterfly" gave the world a unique look at the raw and lively Mariah who set herself free as she sang "spread your wings and prepare to fly / for you have become a butterfly."
Source: MariahCarey.com
Posted on september the 16th.